Discover the diversity of our business sectors
The Welcoop Cooperative brings together a combination of different trades that all have one common objective: to work for the health and well-being of patients.
The Welcoop Cooperative, a cooperative of pharmacists, offers numerous solutions to accompany pharmacists. Thanks to its subsidiaries, The Welcoop Cooperative has developed additional solutions for care and nursing homes, hospitals, and care at home services, to attend to the needs of the frail and the elderly.
Services and care at HOME
With an aging population, solutions for independant living at home for the frail have become invaluable.
Technologies for health at the pharmacy
Given how the pharmacist's profession is evolving, our solutions offer an advantage to evolve with it. Changing rules and regulations, competition, medical desertification as well as digital transformations; these are all the facets of a changing landscape that drive us to innovate and improve our solutions. All the while, our top priority remains the patient and the security of their health data. Pharmagest, a key player in the field of pharmacy software in France and now present in 5 countries in Europe, strives to strengthen the pharmacist's role as THE healthcare coordinator while assisting pharmacists in their evolving profession.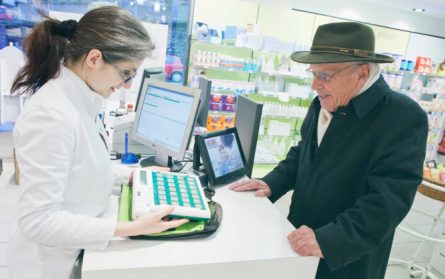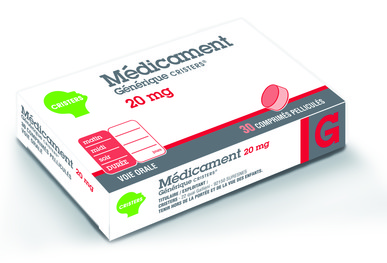 Specialized products and services for the pharmacist

The Welcoop Cooperative and its subsidiaries provide products and solutions that are exclusive to the pharmacy. Their expertise adds true value.
Cristers, our generics and OTC laboratory with 100% of the capital held by retail pharmacists.
Pharma Lab offers European originator medecines that are in conformity with French regulations and authorized by the French national agency for the safety of drugs and health products (Agence nationale de sécurité du médicament et des produits de santé or l'ANSM in French).
D Medica for medical equipment and independant living services adapted to the patient's needs.
Laboratoire Marque Verte, a wide range of products sold exclusively at the pharmacy.
NETWORKS for pharmacists
The Welcoop Cooperative has developed networks to pool ressources, leverage better purchasing conditions, and stand out in a market that is increasingly competetive. Welcoop, a cooperative of pharmacists, is a community of 3800 cooperative members, owned by pharmacists, and working to help the profession evolve and grow.
Objectif Pharma, a pharmacy group, provides access to a purchasing hub, while offering training and daily support.
Wellpharma and Anton & Willem are pharmacy brands that have developed concepts that are differentiating, allowing the pharmacist to be specialized either in value adding services or alternative medecine.
Solutions for HEALTHCARE FACILITIES
For several years now, The Welcoop Cooperative has entered the market of healthcare facilities:
Our eHealth division also provides solutions in care homes to secure the medication circuit.
With technological software for the follow-up of patients in facilities, The Welcoop Cooperative shares its expertise with healthcare professionals while maintaining as a top priority the patient's comfort.
eHealth Solutions
In order to help healthcare professionals make use of smart solutions, our eHealth division shares its expertise and innovative insight with its partners. With mobile apps and interactive platforms using artificial intelligence, the healthcare professional starts living in the digital age for improved care and diagnosis of patients.
An accredited platform for healthcare data hosting
All healthcare data that flows between the different software and healthcare professionals are secure with our Healthcare Data Hosting (Hébergeur de Données de Santé or HDS in French) accreditation. This guarantees the confidentiality of sensitive data, as well as their integrity and traceability. This accreditation is also a pledge of trust between the healthcare professional and the patient. Data protection is critical and ensured by a tightly regulated infastructure.
A high-quality pharmaceutical logistics platform
Offering support throughout almost all of our business sectors is Welcoop Logistics, our susidiary that is expert in pharmaceutical logistics. Welcoop Logistics offers a variety of services in the pharmaceutical logistics industry: distributor, depository, central purchasing as well as the repackaging of European medicines for Pharma Lab. With logistics platforms of more than 19,000 m², the entire supply chain is represented from distribution, storage, to order preparation and delivery. Working with companies providing medicinal products for human and veterinary use, as well as parapharmacy and medical devices, Welcoop Logistics meets the expectations of its customers who are healthcare professionals and patients at home.