Patients truly AT THE CENTER of the healthcare system
The Welcoop Cooperative and its subsidiaries really know the global healthcare system in all its complexities.
The Group's "patient centric" strategy aims that patients should become actors in their own healthcare. This concerns each step and each event in their healthcare journey. We help patients to become 100% involved in their health and well-being.
Patients take back control of their own DATA
Data has become the Holy Grail of the digital economy. More and more data is collected with associated promises of "added value". We accept this sharing as long as it is accompanied by a higher level of service. Today, the same questions can be asked about our personal data and particularly about our health data.
As an accredited "healthcare data host", our Pharmagest subsidiary ensures the collection, categorization and security of patient data, uniquely with patient consent.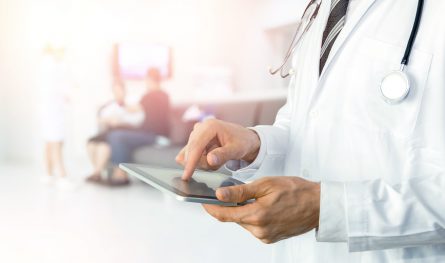 The patient's healthcare journey made secure
Centralization of healthcare data offers many advantages to patients. When data is made available by different healthcare professionals, the patient healthcare journey is more secure, smoother and with fewer risks of error. To benefit the healthcare system even more, patients can choose to make their data available to medical research labs. This is a concrete way to give power over their own data back to patients.
Overall, the whole healthcare and treatment system can benefit from this optimized management of data and patient information. This is a factor in France and Europe-wide.
The support of artificial intelligence
No-one can argue that major advances in artificial intelligence (AI), robotics and communication technology are shaking up the healthcare sector and medicine in general. These innovations concern diagnoses, treatment, technical acts, consultations or global patient monitoring.
But for us, putting artificial intelligence to work must also drive greater proximity between healthcare professionals. For this, shared patient data can itself become intelligent. This is one more step towards making patients true co-actors in their treatment.
Patients CLOSER to their pharmacists
Of the healthcare professionals, pharmacists are most available to give advice about health and well-being. With the pharmacy brand, Wellpharma, the patient-pharmacist relationship becomes even closer.
More attention and personalized care
Are you new parents? Wellpharma pharmacists can suggest personalized coaching.
Have you been diagnosed with cancer? You can be offered complete support.
The whole Wellpharma community is committed to patient care. Because information is important and made to be shared, patients can find exclusive news and talk to others using a dedicated newsletter and social network site.
Wellpharma also offers the Ma Pharmacie à la Maison, (or "My pharmacy at home" in English), which includes home visits by pharmacists to support independent seniors, contributing to better quality of life.
The "Ma Pharmacie Mobile" app for closer follow-up
Thanks to our mobile healthcare app, health in general and the relationship with your pharmacy in particular, are simplified. Ma Pharmacie Mobile (My Mobile Pharmacy in English) ensures a direct patient-pharmacist relationship. This application allows a variety of time-saving actions such as sending prescriptions in advance, medication reminders, finding a local pharmacy or asking for advice. So many MaPharmacie Mobile functions to make our pharmacists real healthcare partners and to make life simpler!
Smart healthcare and HOME CARE support
Helping vulnerable people to stay at home is widely welcomed. It's still necessary to protect them and make their daily life more agreeable, while optimizing the actions of family caregivers. Their lives involve very specific but changing aspects which require new balances to be found. For this reason, we have designed a device which learns in real time about the activities of vulnerable people at home.
The Noviacare smart box (from our Pharmagest subsidiary) is the solution for patient home support which acts to reduce risks. With no internet connection necessary, it learns the person's daily routine using sensors placed in each room of the house. For example, when does the person get up, or eat? Once these habits are recorded, the box detects unusual behavior and alerts friends, family members or healthcare professionals.
This smart healthcare system allows the alarm to be raised in case of problems and acts accordingly, letting the person stay independent for as long as possible at home. This system also eases the worries of family and friends and is a source of patient well-being.
CareLib is a version of the smart box, linked to the Internet which allows direct external communication.
Limiting risks with a home audit
Acting with your pharmacist, our subsidiary offers a home audit to vulnerable people. During the audit, a technician will evaluate the patient's and/or vulnerable person's living space offering solutions, equipment and advice in order to improve their safety, independence and comfort.
Expert advice for MEDICAL EQUIPMENT
D Medica specializes in medical equipment and services. Working with pharmacists, D Medica helps patients to identify services and equipment targeted at independent living.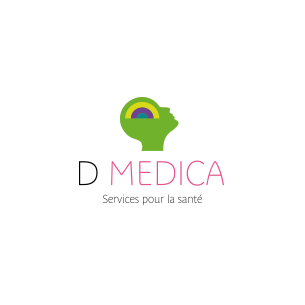 A quality service from:
19 agencies at your service in all regions of France.
Paramedical and technical assistance from our teams, 7 days a week and 24 hours a day.
Nurses and dieticians available to give advice directly.
Qualified installers who deliver to your home and demonstrate the correct use of medical equipment.
Pill dispensers to make life easy
How can a pill dispenser make taking a course of medication easier? By working with your pharmacist.
1. MultiMeds is a manual pill dispenser composed of a plastic container and detachable compartments, prepared securely by your pharmacist. Its practical design allows you to plan ahead for taking medication when travelling. In effect, once detached, each compartment remains hermetically sealed and includes information about the medication patients need to take, color coded for the time of each dose.
2. The smart pill dispenser Do-Pill, is prepared by the pharmacist and works electronically. During preparation at the pharmacy, the pill dispenser is programed with the time the patient needs to take each dose. Patients are alerted at these times by a visual (flashing light) and audible (beeping) signal. In case of problems or if the medication is not taken at the correct time, family and/or the pharmacist are alerted.
Well organized hospital stays
For a simple consultation or a hospital stay, patients expect quality service during their hospital treatment. Each healthcare professional contributes to this, from the reception desk, the emergency room or the consultation service. And in case of hospitalization, this includes all operating block and intensive care services Treatment efficiency relies on an effective information system which brings together all healthcare professionals.
Our subsidiary, aXigate, offers Reflex© and its Electronic Patient File (Dossier Patient Informatisé, or DPI in French). It brings complete, simple and ergonomic tracking of the patient journey, and lightens the load for doctors or nursing staff. Anywhere and at any moment, useful information linked to key stages of patient treatment (prescriptions, treatment etc.) is available. Patients have greater access to hospital healthcare professionals and as a result, their treatment is optimized.
The guarantee of QUALITY medication
Generic and over-the-counter medication from Laboratoire Cristers are made in France and Europe. In total, more than 400 drugs have been introduced since its creation and our complete range allows pharmacists to dispense treatments adapted to each pathology.
Our packaging has been developed along with pharmacists. They can then confirm dispensing in pharmacies and make treatment compliance more secure. All our boxes feature information in braille and printed product information is available in braille upon request from the laboratory.
Pharma Lab offers medication equivalent to the French originator compounds.* All products originate in the European Union and are either re-labelled or repackaged to satisfy requirements for commercialization in France. The Parallel Import Authorization (L'autorisation d'importation parallèle, or AIP, in French) certifies our respect of these requirements, with 100% secure packaging.
Since February 9th 2019, in order to combat counterfeit medication, a serial number (unique to each box) and an anti-tamper mechanism have been introduced. You will find these systems on product packaging from our Cristers and Pharma Lab laboratories.
*article R5121 – 118 of the Public Health Code (Code la Santé Publique, or CSP in French).
Products developed WITH PATIENTS
Our subsidiary, Laboratoire Marque Verte, offers a wide range of products for health and well-being. These pharmacy exclusive products are available after systematic testing by consumers and healthcare professionals. These rigorous checks are a true measure of quality and are accompanied by transparence about our formulations which are free from undesirable substances.
With a consumer community of more than 25000 members, Laboratoire Marque Verte works with patients. Consumers participate in product development and can, for example, test samples and give feedback.