We are a healthcare cooperative dedicated to serving patients
Being a citizen for health and well-being, is engaging in the service of patient health and well-being.
All parts of The Welcoop Cooperative work together to increase patient benefits, and guarantee the effectiveness of the healthcare system by putting the best technology to the service of people.
The Welcoop Cooperative
in numbers
4000
pharmacist-shareholders
1800
employees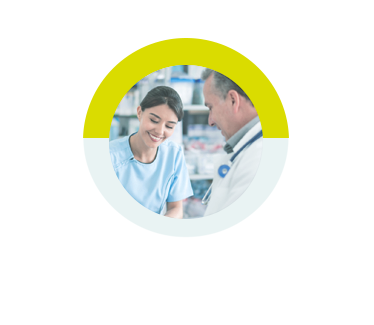 340
M€ in revenue in 2020
The best in healthcare since 1935
Founded in 1935, The Welcoop Cooperative is a cooperative of pharmacists committed to continuously driving change in its fields of activity to offer the best healthcare to patients. Through its very DNA, the services it has developed, its guaranteed synergy with all healthcare professionals, the cooperative plays an ever more central role at the heart of the healthcare system.
100 % Cooperative, 100 % Responsive, 100 % Adaptive
The Cooperative acts as a real incubator for ideas, services and solutions. It is at the intersection of the many business sectors that cover all healthcare professional and establishment needs, while keeping patients at the heart of the system.
Technology for a more human experience
Healthcare today is advancing through the creation of new services, notably in artificial-intelligence based e-health, and in patient data security. Connecting healthcare professionals and optimizing medical care via artificial intelligence and developing smart solutions permits each person to live independently, in good health for as long as possible. With all of its subsidiaries, The Welcoop Cooperative puts the best of technology to work for a more human experience and a smoother patient healthcare journey.
Becoming the first European healthcare platform
People regularly consult different healthcare professionals in many different places: at the pharmacy, at hospital, in care and nursing homes, at the doctor's office and even at home. Coordination of patient healthcare data between professionals allows optimized, secure treatment during patient care.
The Welcoop Cooperative, through its Pharmagest subsidiary, is an accredited "healthcare data host" which guarantees patient data security. Secure data centralization and coordination leads to a better patient experience. This means improved compliance and treatment of patients' conditions, favorizing better health outcomes as well as cost benefits for the healthcare system which is more efficient and effective. With all its entities, The Welcoop Cooperative continues to roll out its strategy internationally as well as offering the first healthcare platform in France and in Europe.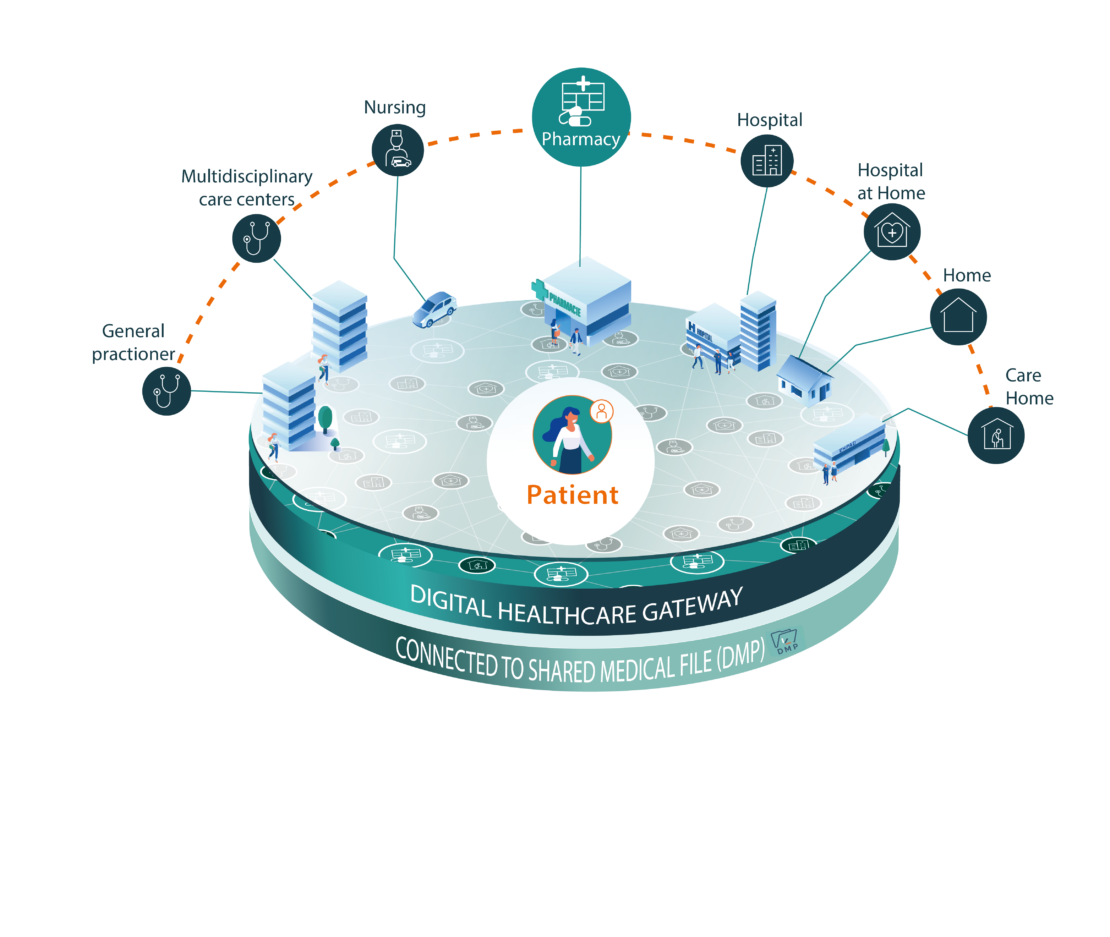 The Citizens for Health and Well-being committment
The pharmacist stakeholders of The Welcoop Cooperative, along with its cooperators and employees, are driven by one sole aim: Healthcare. The Welcoop Cooperative is proud to be part of an alternative model bringing together economic and human aspects. To become a Citizen for Health and Well-being takes more than just a signature. Each member must remember that they are committed to the noble goal of service for everyone.
The cooperative spirit is that of sharing and ambition for the common good. It drives us. The Welcoop Cooperative goes even further: its core philosophy is to ensure healthcare, comfort and well-being for patients and consumers and to do its utmost to reinforce the effectiveness of the economic model of healthcare.
Being a Citizen for Health and Well-being, whether a Cooperative member or an Employee, means carrying a strong message to act in the interest of everyone by embodying the values of know-how, closeness, foresight and optimism.
Become a CITIZEN
All members of The Welcoop Cooperative, be them cooperative members or employees, are professionals that remain committed to improving the health and well-being of patients.